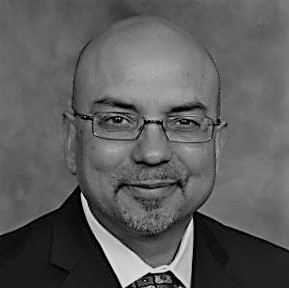 Raj Lakhanpal, MD
Past President - TiE New Jersey
Raj Lakhanpal, MD, FRCS, FACEP An entrepreneur and healthcare business executive, Dr. Lakhanpal is the founder and CEO of SpectraMedix. SpectraMedix's clinical analytics solutions transform real-time data into predictive, actionable analytics that enable healthcare organizations to accelerate quality improvement, facilitate transitions in care and maximize incentives for performance and risk-based CMS initiatives including the Readmissions […]
Raj Lakhanpal, MD, FRCS, FACEP
An entrepreneur and healthcare business executive, Dr. Lakhanpal is the founder and CEO of SpectraMedix. SpectraMedix's clinical analytics solutions transform real-time data into predictive, actionable analytics that enable healthcare organizations to accelerate quality improvement, facilitate transitions in care and maximize incentives for performance and risk-based CMS initiatives including the Readmissions Reduction Program, the Value-based Purchasing Program, Meaningful Use Stage 2 Compliance (including electronic reporting of CQMs) and Accountable Care Organizations (ACOs).
Dr. Lakhanpal brings proven experience developing business models and data analytics solutions to SpectraMedix. Previously he founded HealthAtoZ, a top online wellness and population health management platform with deep analytics capabilities that assisted Health Plans and their Fortune 500 clients to reduce and manage their healthcare costs. HealthAtoZ was acquired by OptumHealth, a division of UnitedHealth Group in 2006.
Dr. Lakhanpal is on the Board of Trustees of the University of the Sciences in Philadelphia. A former emergency physician, he is a Fellow of the American College of Emergency Physicians in the United States and a Fellow of the Royal College of Physicians and Surgeons in the United Kingdom. He has also distinguished himself in various clinical and executive positions with Team Health, an Emergency Physician practice management company. He is a Lifetime Member of the American Association of Physicians of Indian Origin (AAPI) and founding President of TiE NJ-Philadelphia, a not-for-profit organization that fosters entrepreneurship across the globe.
Specialties: Building a company that delivers Business Intelligence solutions in healthcare.